The industry leader revolutionized cigar humidification with their two-way humidity regulation pouches...
NOW, there's a new and improved product!
For everyday humidification for tabletop humidors, travel humidors & packs of cigars, use RH STAYFRESH. A better product at a lower price.
MAINTAIN THE CRITICAL HUMIDIFICATION OF YOUR BELOVED CIGAR COLLECTION WITH RH STAYFRESH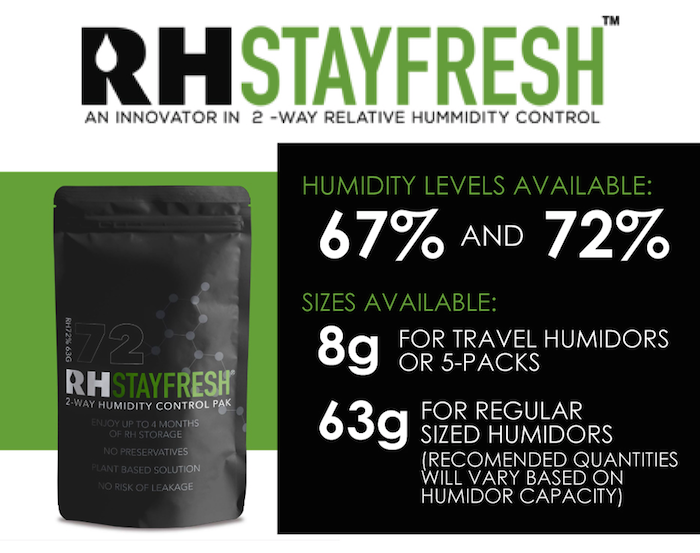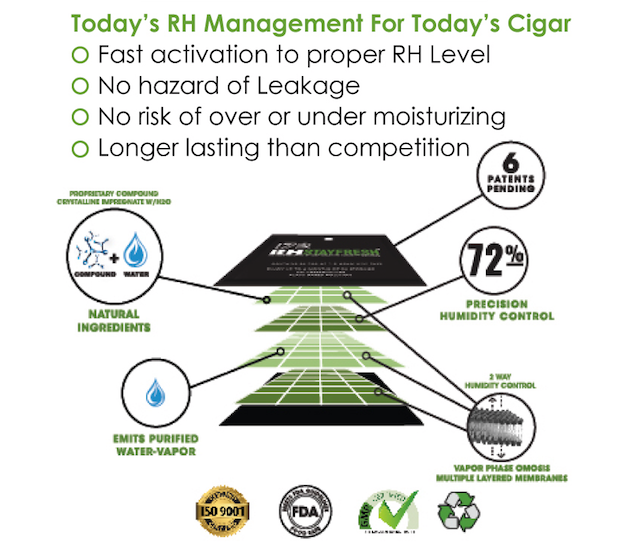 WHAT IS RH STAYFRESH?
It's a SAFER, FASTER, FRESHER & EASIER way to protect your cigars and maintain them at the perfect humidity until you're ready to enjoy them.
The 2-way humidification will release humidity when moisture is needed or absorb moisture if the humidity is too low.

HOW TO USE IT: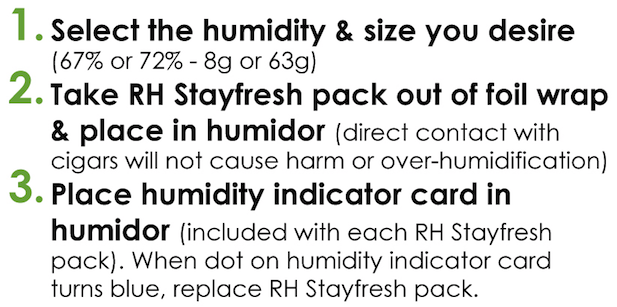 HOW MANY TO USE:
8g Packs:
For cigar bags & travel cases
5-10 Cigars - 1 Pack
10-20 Cigars - 2 Packs
63g Packs:
Perfect for small to large desktop humidors
25-50 Ct Humidor - 1 to 2 Packs
75-125 Ct Humidor - 3 to 4 Packs
NO RISK of over-humidification. 10 packs will just last 10 times longer than 1 .