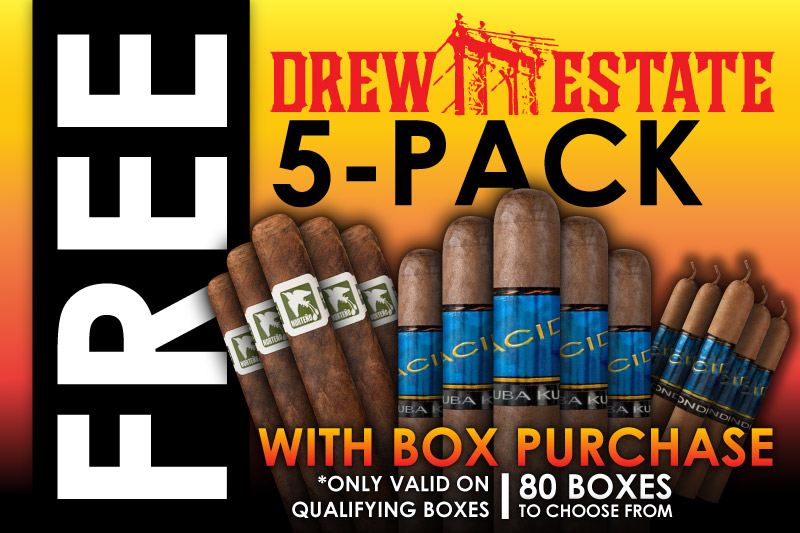 Who doesn't love receiving FREE cigars with their order?

Drew Estate fans dig in. Get a
FREE 5-Pack
of Acid Kuba Kuba, Blondie, or Herrera Estelli Norteno
AUTOMATICALLY included
in your order of any box on this page -- No coupon code necessary! See item description for the brand of 5-pack you will receive. Cannot be combined with any other offer, sell below*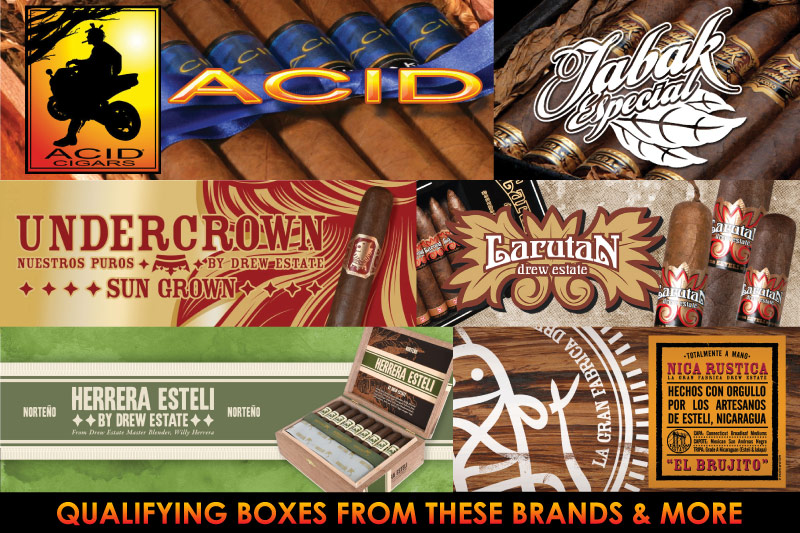 *Special offer cannot be combined with any other discount. If customer applies coupon code or discount to purchase, 5-pack will not be included. Qualifying purchases on back ordered product will include 5-pack when order ships. Offer valid for a limited time only, while item descriptions include 5-pack deal.


WANT TO MIX IT UP?
Order 4 or more qualifying Drew Estate 5-Packs & we'll include a free 5-pack with your order as if it were a box.
Qualifying brands include: ACID, Ambrosia, Herrera Esteli, Larutan/Natural, Tabak Especial, Undercrown (including Shade & Sungrown), and UZI.
Excludes: Tins, cigarillos, samplers and any 5 packs under $25.